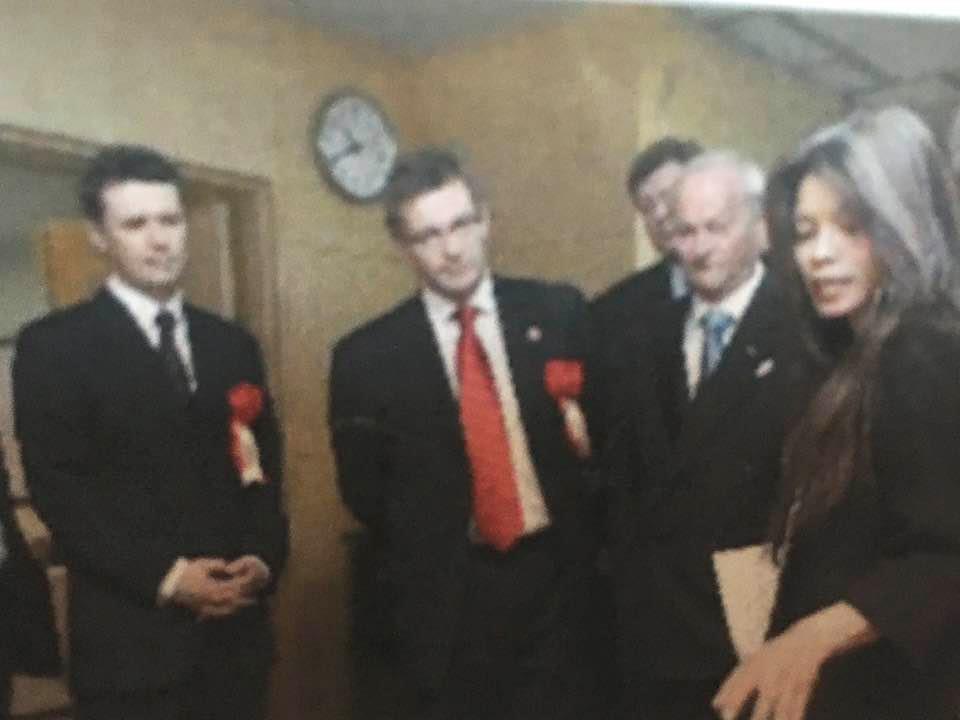 A Woman who Brings Depth to Beauty & Simplicity! The Swedish Founder Sofia Wean, shares her Thoughts, Dreams, Expression and Pictures of her Present Life of Being a Modern Philosopher of Expression her many Life sides, such as Being an Advisor, Artist, Art-Buyer, Designer, Producer and Entrepreneur!
She is an Idealist and Believe in Honesty, Equality and Humanity!
Sofia Wean is Focusing on Seeing Timeless Possibilities in Life! Being a Global Forecaster and a Trendsetter of Giving New… Inspiration to the People and to the Power of Global Influence…
Since Sofia was 3 years old. She have followed her Dreams and Listen to her inner heart of Dreams, Needs and Wishes… of Finding People who Shares the Same Human Dream of a Global World of inner Peace and Same Human Values of Humanity!
HISTORY
ESTBLISHED BY SOFIA WEAN, IN 2016.
Human Houses was established in 2016, by the Swedish Fashion, Life-Style Advisor & Forecaster Sofia Wean in Copenhagen, DK. She was adopted from Thailand when she was 2 months to South of Sweden. She Grow up in South of Sweden and in the teenage years she moved to Stockholm with her parents and brothers.
She started working with Fashion 30 years ago and have therefore Established a good In-Depth Knowledge of Fashion, Needs & People. Over the years she have been Focus, on Ageless Clothes. Who are Sustainable, Timeless Shapes & Casual Chic Design. An Ageless Universe, together with Friends, Guests & Customers.
She has over the 30 years Established a Global Vibrant Network. Allowing her to have an Insight to the Ever-Changing Life-styles & Markets. Which helps her to Forecast Trends, Find Solutions and find new future global perspectives. Together in Unity. The last years she have Helped Private Clients in all Ages groups.
Sofia Wean offers unique personal H2H-Life Sessions & Physical Meetings.:, I'M. Where Sofia helps to See, Find Solutions & Balance her Clients. Find Inner Peace and outer Balance in their own daily Life. See their own Past, Be in the Present and See their New Future…
In her spare time, she also help people, if people wants help. Sofia have a Listen Ear for those who needs to be Heard. She helps People in All Age groups. Young, Elderly & Private Clients in Life 'I'M!'-Session. . Since Sofia can remember, she have always helped People, when the need it. She also us Take time Out and Off. Spend Time alone in Isolation. Re-Charge, Re-Balance and Re-Loud up her Self, again. So she can handle stress and daily challenges that can spring up. Finding Balance for her Values. Grow and getting inspired about new things in her Life. People, Countries and Cultures. Traveling to inspirational countries such as India and Turkey. Stay in Touch with Family. Meet old and new Friends. Listen & Play around with new Self Expression of who…. she is, in her Heart and as a modern Being.
"Sofia's Values are based on Tolerance, Respect & Personal Responsibility. She seek to Contribute to Sustainability, Creativity and Development of a Living Healthy Joyful Culture – in Essence, A Culture that brings People Together & Ensures our Children to Live in a Society based on Positive Human Values!"
The Dream of Human Houses has been in Sofia's inner Heart, since she was 3 years old. She Dreamt about global Social Welfare, Justice, Fairness, Honesty, Respect and inner Peace for Everyone! She Dreamt about a global Social Welfare Well-Being foundation. Where People could Meet & Share their Thoughts, Work & Life Experience. Instead of hiding behind Judgements, Fears, Titles and Money. Be more Social Physical Active. Be more Tolerant and Physical Present for Each other. Because Everywhere Sofia Saw, it was an inner War, that She couldn't Understand. All the Anger, Sadness, Pain, Loneliness and social isolation, that she Saw, where ever she gazed her Eyes on the Worldly Horizon… made her Sad and Confused because there where no Harmony or Balance. Only Illusions and Fears. No Good Energy, only bad.
"WHAT IS THE NECESSARY, IN YOUR LIFE?"
"WHO, I'M? = I'M…!"
"WHAT IS THE MEANING OF LIFE?"
This are 3 Big Human Questions, that Human Houses try to Help People with, and Find Solutions to. Simplify, Your Life!
Sofia started to take one Step at a Time. It was just first baby steps in the beginning but after awhile the steps became Bigger and Bigger when she Realized and saw All the Rainbow of Colors that show her the Glitter Path to Heaven of Finally Finding inner Peace in her Self! That was the Biggest Dream, Sofia ever had… just inner Peace… and See the Past, the Present and the Future at the same Time after 30 years of Seeking all the Answers of our Existence and the Real Meaning of Life for Us, Human Beings…
PROFILE
-" I was born the 3 February, in 1972. I'm an Aquarius and my element is Air. My Moon is Virgo and my Ascendent is Cancer. I was adopted from Thailand when I was 2 months. I grew up in a dysfunctional Family, where I and my Brother have to Support and Take Care of Us Self Emotionally and Physically. At 17, I have lost 2 families and went to 7 Schools both in the South & North of Sweden. I have lived on minimus 28 adresse. I had my share of drama. I did my Carrier in an International Global Company, that helped me to develop my skills and talents to develop global concept and solutions for the People, Events and their Products. I was Global from the Start. It meant that I learned to Forecast Social Movements and See People, in a Honest way. The Whole World was my Oyster and a Big Swedish 'Smörgåsbord'. Where there, where no Limits. Boarders or Country where I worked."
The Only thing that was Counted is How we Work as a Global Team, with many Diversity and religious in People, Experience and Background. But somehow We could UNIT, Be-Cause We All wanted to Solve the Challenge, We have Received!
"Find the Best Global Solution for Everyone! Implement the Concept on a Deadline. Take Personal Responsibility and Lead your Self, to Be Organic."
This Knowledge is the Base, for Human Houses. To Solve & Find Good Solutions. An Ageless and a Timeless Message. Work as a Global Team with no Regards to Sex, Religion or Country.
Sofia Grow Up in a Natural Environment where Manipulation where a normal rule and a part for her Parents to have control. It was a very unhealthy surroundings to grow up in for Sofia and her brother. Sofia til these days don't want her worst enemy should feel and go throw a feeling of being neglected under your whole childhood. It wasn't a nice feeling for Sofia and her brother to have. Never Felt Love, since both of them can remember. Her Feelings have over the years gone throw mayor transformations. Strength to Strengths. To be able, to Forgive her Parents and her Past, so Sofia can continue to go further in Life. To Develop Balance, Strength, Harmony and Integrity in her own Life!
Sofia's Father was an Economic fraud & her Mother was a social pedagog/ psychologist. Who helped Criminals from the Prison, to be climatized in to the Real World of Duties. Give People a second chance. So on the Paper and on the Physical Out-Look, We looked like the 'Perfect' Family, where both my Parents, where living in High-Society areas. So no one would believe or Thought what was the Real True of Evil. Which was Hiding and lurking behind the Black dark Door of 70´s Lars Norén Dramas.
For many years Sofia had a long inner struggle with her Self, regards to listen to her inner Voice. Which she, of course denied for several years in denial. Because of her Fears of being & feeling rejected as an outcast. Not being Accepted by her Family. which was Ateister. Sofia grow up in a Swedish history of Christianity of Logic, Duty and Shame. –If you can't See, then you can't Believe. A Culture of History, Me & my Brother learn to Accept, as a Child.
Because, the Things she learned as a Child, was so far from the Life, she was living in her physical childhood. It was so far and in big Contrast to what she had learned, as little. The physical life Sofia saw was like an Illusion for her. But 'Real' life, for the most People. And the World, she Felt she had inside her Heart, which was more Real for Sofia. Other People thought of her, as she was a Fantast. The World & the Surroundings was opposite to what she Felt. And at the same time, she couldn't understand why, she was receiving this Vision and had all this inner struggles with her Self. She felt she had her share of the cake with dramas in Life. She didn't want more Drama, but still drama was coming to her…
When she reached 30, she was on the Top, but she wasn't Happy! Because she couldn't be in Servant, the way she felt was right for her. Follow her inner Heart of Voice… Sofia took a Big Leap of Faith when she was 30. Jumped Out from her 'Perfect' Secured Life & moved to Copenhagen, DK from Stockholm, Sweden. To Find her True, Self and Seek her Inner Voice of Path, of True!
Until I received a spiritual Wake-Up call, 2002, in Chiang Mai, Thailand. After 7 years of inner struggle of not wanted to have anything to do with my inner voice, because I felt every time I heard my inner voice very loud, it was Chaos & Violence in the World. The Vietnam, Irland & GB War. The Slow Awake up after the Cold War. The Consequence after the Cold War where still effecting the 70's poverty and the start of the Baby-Boomers 80's Yuppi time. Which, actually never stopped. Just continued in a new form of Expression. As the 'Kardishians' TV-reality Show. Where most of the Family Members, have VIP card, to the Plastic American Life, have become a Normality in our World. Not in my World! Sell Products of Natural Beauty to Young Girls, full of in-securities. Natural Beauty, that is fake from the start. That's the Biggest illusion of them All. In the 80´s it was the 'Yuppi´ 80´s time. The last 20 years, it has been the Kardashian, who have been the new 20's American 'Yuppi" word. It's no difference. The same Expression. Where You Create a World based on Insecurity. If, you have a lot of Money and Operate yourself. You will be Happy and Beautiful. Instead of being You. So Yes, for me this is the biggest Fraud & Fake illusion, in our World! The American history is the shortest history of 200 years of capitalist. The Chinese Wake-up of Beauty, Richness & Money. It Doesn't Look so Good regards to the Climate either. So Our World has a lot of Human Challenge to Solve, Right Now!
When People who has been doing Plastic Operations, become Heros and Celebrity Stars, to Sell and do image branding marketing. And say that this is Natural Beauty. Then I Say. Enough, is Enough! I'm Sorry! To be operated in the Face, is not Natural Beauty for Me! Nautural Beauty, is when you have don't do any cosmetic surgery at all. I admit that I, Prefer 'Natural' Beauty. I Love, when People looks Natural as Possible. For Me.
This is Real Beauty! To See a Person Grow with Wrinkles, Forms and Shapes. In a Natural Rhythm. A Human Way of Dignity and Simplicity! Living a Real Life with Ups and Downs. In all changing Life Phases. I Prefer the Honest. The brutal True in real Life with imperfections, in the Perfections! If Everything was Perfect. We would be Gods! But we are not Gods! We are, all Humble Human Servant. Who is on this Earth a short Physical Time. Comparing to Universe, Planets, Nature and Animals.
Enjoy, your Time! & Help as many as Possible!
SHARING, IS CARING!
I Grow up in Global 70'world, where you were fighting for Social justice and better Work life for Everyone. Where you couldn't take for granted that you should receive benefit from the government. In this crazy environment and surroundings I grow up in the 70's and the 80's, where you didn't Know or Couldn't Tell, what was the True or Not. But Today, I know Because one of the Things that I have Helped me to Survive in the World and not making me insane, is that I always have and are Honest and True, to Myself and Other People. I'm a very bad lier. I can only Speak from my inner Heart. Because of my Childhood, where I grow up in this dysfunctional Atmosphere and Family. I Felt that my Real Life, was a very very bad Scary Night-mare movie, who would Never End, for Me. Where my Parents where the Best Masters in Manipulation. Regards to Them Self but also to Us, their Work and daily Surroundings. They could Manipulate Anyone. Not Me! Because I was hiding. But most People, they could Manipulate. And for Me, that is Pure Evil! Never Liked It! Will Never like when People, show Me sides, of Greed and Ego. It's a Big big TURN-OFF, for me. When you Know and Use other Peoples weakness, for your own Winning. It's not Good! I said and Promised to Myself when I was little… as long as I LIVE and can stand on my own Feet. I will Support, Protect and Help People, with 'the Knowledge', I Have Received, in my Life!
Knowledge, Loyalty & Integrity, Never Goes Out of Fashion!
I had a lot of physical struggles and many weird things happened to me, on my trip to Thailand, in 2002. The only thing I wanted was to have a normal vacation with no Drama. But It was a Lot of Drama. So I was Forced to Say Loud, – My Will, is Your Will! And from that Day in Feb 2002, I Stopped to Hide, what I Felt Inside Me. I Started to Confront All my inner Fears, that I have and still today, that I'm Okay, as a Person. I have to Balance my sometimes low Self and Take Time Out. Take care of Me! Other wise. I can't function and Feel My Self, as a normal Human Being.
I do Admit, that i did believe in something bigger, then myself… I Accepted my inner voice, that Day in Thailand, in feb/march 2002. I also Meet a Wise Munk, who had studied the Buddhism, Islam and Christianity. The Old Munk, told me that my Time will come, but I have to Hide, Grow & Learn. Until I have be-come a Mature Emotional, Being, who could Balance MySelf. Because I was like a new born Baby. So I have to Practise. Learn new Skills and find out of my Talents and Observe the World. You more I Know, you more I could Help. On my Way to Give.
Regards to Religious, I Believe in the Good! The closets Religion is for me.: Unlimited Love, Energy, Will and strong Compassion.
I was Born by a Buddhistic Mother who was married to my Father, who was a Police. She left my Mother when she waited me in the 5 months. She couldn't take care of me because of her situtation and she didn't have a Family. My both Grandparents died when She was new born of poorness and sickness. So when she received me and my Father left her. She decided to Give me another Life. So she gave me away to a Catholic Nun home. When my adopted Father was going to pick my Brother up. The Nun, called Catarina, asked my Father if he could bring me with him. Be-cause I was dying. She said to my Father, we hade done everything we can but we know that her time is counting. So if you want you can have her. My Father told me at that time in Thailand it was very scary because the Red Khamer, was close in the area and the shoot anyone who liked different I they Day light. I was born close in Ubon Ratchatani, close to the borders of Cambodia, Laos and the Mekong River. I was very sick, so my Father put me on a American Felt Hospital in Bangkok. because he wanted to check my conditions if I could survive the flight back to Sweden. So I was laying there for 2 weeks together with my American soldiers, who was also wait to come arrive home. After two weeks the American Doctor, said to my Father. We have done everything we can. But she is very sick and I don't know if she can make the trip over… because she is very weak. My Father told me, that he was checking me all the time, to See, if I still was alive. I fixed the flight trip but I have to go directly to Malmö Hospital, in South of Sweden. When I arrived to the hospital, I was put in incubations for 6 months. My weight at this time was 2,3 kg. My big brother always called me the little 'Bird'. He said that I was so small and looked liked a new bird baby who just came out from the shell. So because of the high infection risk. My parents where only aloud to visit me 1 hour a day.
Since that Day, the 9 April, 1972. I arrived to Sweden. My Life has never been Normal. Just an Eternal Movie… where I don't know sometimes, if I'm Real. But I'm!
Since I was little I have accepted that I was adopted. But of course, I will always have an emotional scar inside me but I have accepted to live with it and enjoy my Life, as much as I can. Since then I have been focus on to Develop my inner and outer Self. It took me a Time, to Accept the Gifts which I had. And when I Finally, accepted that my Wish, was a Global Need and Human Wish. I started to write down the Global Human Vision… so I one Day could make this Dream True. I Simplified the Vision in my hiding days. To make the Vision as physical concrete as possible. Be-cause most People can imagine things, if they can't see it. But I also know that this ancient ageless message, never dies. So the Ones who Listen… to their inner 'human' voice with Compassion can hear It. It only Speaks to those who Listen… I Can Hear my Inner Voice, Loud and Clear, as any Physical Beautiful Person in front of Me, I See.
If I where a Cat, I have Now, only 2 Lives Left…
I had Felt for many years that I was living in a Physical and Emotional Prison. The True was that my Parents wasn't Fitted and Shouldn't be Aloud to Take Care of any Children at All. They couldn't take care of them self and take responsibility for their own needs, wishes, dreams and fears. My Parents didn't have the Balance, Strength and Courage to Confront their own personal Fears and instead they projected this one us, children. And became Martyrs to them self. If they weren't happy, no one should be happy. in our Family. So on Purpose my Mother, made a big Hell for Me & My Brother under our up bringing. Where both of Us, never thought we would come out with our Lifes in live. But we did come out and both of us started to learn to See the Light, in the Dark. and put our furniture where they should stand and I can now walk, where most People can not walk…
"The Darkest Fears, to Live in, is Your own Enemy, of Thoughts!"
Like my adopted Mother told me when she kicked me out. No one will Believe in You. Because you are young with teenage- problem and who could believe a young person like You. When I have the Authority over You, Title and Power. I Should be very Grateful to be in Life because Otherwise I would be physical Dead. That was the last Words, she said before she kicked me out in the Winter Coldness of Hard Reality of Being 17, and lost my second dysfunctional family. Life was not Easy! But the Funny thing was that I Finally could Breath my own Air of Thought and Feelings. I was Happy… and Finally Free to start to Follow my Dreams, Heart and Freedom… that I never had before in my Life!
Everything has a Meaning, even if You don't Know Why!
For 17 years I have been hiding my Real Feelings, in my Self. Because I never Felt, I was Loved and Needed for the One I truly was. The closest of Love I Felt, was when I accomplished something or Cooked the Dinners for my Parents when they arrived home from work. If the Dinner wasn't ready I didn't receive any food. So I learn very early that I have to wait…. wait for my time. Wait and Learn the Virtue of Patience…
-"Its Never 2 Late, 2 Learn Something New, in Life!"
The Ancient Vision of the Good! The Good Thoughts and Acts! The Vision with the Ageless & Timeless Message of the One. The Time comes when the Voice. Speaks to those who Listen…
For more info about Sofia Wean, click into https://blog.sofiawean.com